Vice Chairman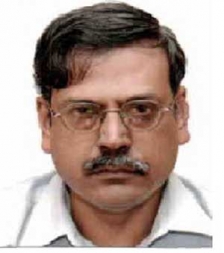 Shri Sumit Bose
Shri Sumit Bose, Vice Chairman, National Institute of Public Finance and Policy (NIPFP) assumed office on 16.10.2015.
He was the Union Finance Secretary & Revenue Secretary in the Ministry of Finance, Government of India till his retirement in March, 2014. Thereafter, he was a Member of the Expenditure Management Commission.
Educated at the Doon School, Dehradun (class of 1970), St. Stephen's College, Delhi and the London School of Economics, he joined the Indian Administrative Service in 1976.
In the Ministry of Finance, Government of India he was also Secretary, Department of Expenditure from May, 2011 to August, 2012 and Secretary, Department of Disinvestment from February, 2010 to May, 2011. He was Secretary in the Thirteenth Finance Commission, from August 2007 to January 2010. Earlier, between 2004 and 2007, he was the Principal Secretary, Finance in the Government of Madhya Pradesh. As Joint Secretary in the Ministry of Human Resource Development, Government of India, between 1998 and 2003 he undertook the task of launching the Sarva Shiksha Abhiyan. He had also served as Secretary, School Education in Madhya Pradesh between 1994 and 1996.
---