Other news
US Fulbright-Nehru Student researcher, Ms. Marian Ingrams joins NIPFP
March 2017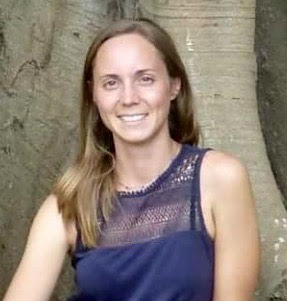 Harvard Law School graduate, Ms. Marian Ingrams, US Fulbright-Nehru Student researcher joined NIPFP on 27th March, 2017, to pursue research work titled as, Consumer protection in India's Micro-finance sector: A comparative analysis under Fulbright-Nehru research grant for a period of nine months. She will be conducting her research under the supervision of Dr. Lekha Chakraborty.
---
Dr. Ajay Chibber joins the institute
September 2015
Dr. Ajay Chhibber, former Director General, Independent Evaluation Office, Government of India, joined the institute as Honorary Distinguished Visiting Professor on 01.09.15.
---
Dr. Ramaa Vasudevan joins the institute
August 2015
Dr. Ramaa Vasudevan, Associate Professor, Colorado State University, joined the institute as Honarary Visiting Professor on 20.08.15.
---
Condolence meeting to pay homage to Dr. APJ Abdul Kalam
July 2015
A condolence meeting was held at National Institute of Public Finance and Policy, New Delhi to show the Institute's profound grief on the sad demise of former President of India, Dr. A.P.J. Abdul Kalam at 10.00 am on 28.07.2015. Dr. Kalam took his last breath at IIM, Shillong at 7.45pm on 27.07.2015 while interacting with his students. All staff members gathered at NIPFP Auditorium to show respect to the President of high valour.
Dr. Rathin Roy, Director of the Institute, addressed the condolence meeting and spoke about the aura of Dr. Abdul Kalam. He pointed out, "This is not just a regular condolence meeting that we observe for every President of our country but this is a special one because Dr. Kalam was one of us. He was a researcher."
"Dr. Kalam showed that in India despite the fact that we have to face so many hardships some of us can achieve the highest position in the country. Dr. Kalam was a simple man. His simplicity allowed him to touch the lives of people from all walks of life". Dr. Roy cited an example of this in the presence of all staff members of NIPFP. "At a Presidential 'at home' Dr. Kalam insisted on personally handing out plates to guests at the buffet table before proceeding to the VIP enclosure where guests were served."
All members of NIPFP observed a two-minute silence to pay homage to the 'People's President', Dr. A.P.J. Abdul Kalam.
---