Bhabesh Hazarika
Economist
---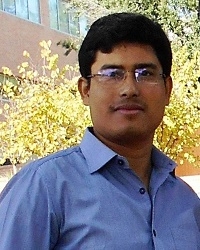 Bhabesh Hazarika is an Economist at the National Institute of Public Finance and Policy (NIPFP), New Delhi. His research areas are public policy, public finance management, development economics, economics of the choice decision, and entrepreneurship. Dr. Hazarika has studied at the Indian Institute of Technology Kharagpur (Ph.D. in Economics from Department of Humanities and Social Sciences) and Gauhati University, Guwahati (M.A. in Economics). He has published his research papers in peer reviewed journals like Technological Forecasting and Social Change, Asia Pacific Management Review, Asian Journal of Women's Studies, Journal of Small Business & Entrepreneurship, and International Journal of Social Economics. Dr. Hazarika is a member of various professional associations including International Association for Research in Income and Wealth, Southern Economic Association, Indian Society for Ecological Economics, and also a referee of a couple of international journals and conferences.
Research areas
Public Policy, Labour Economics, Health Economics, Entrepreneurship
Current research
1. Public Spending, Governance, and Developmental Outcomes
2. Tax and Non-tax Revenues at Subnational Governments in India
3. Peer Effects on Developmental Outcomes
Recent publications
Professional activities
Reviewer: Fianancial Innovation (Springer); Journal of Small Business Management (Wiley); Journal of Small Business & Entrepreneurship (Taylor & Francis); International Journal of Development Issues (Emerald); Journal of Developmental Entrepreneurship (World Scientific); Journal of World Economic Research, (SciencePG); Assam Economic Review (Gauhati University).
Other information
Curriculum vitae
Download CV
Personal website/blog
https://sites.google.com/view/bhabeshhazarika/home
---